NEW YORK tour of 'THE ARAN ISLANDS'
June 15 – July 23, 2017, Manhatton, New York, USAW. Scott McLucas Studio Theatre, presented in association with Co-Motion Media
Written by J.M. Synge | Adapted & Directed by Joe O'Byrne | Starring Brendan Conroy
a hypnotic performance… Conroy beautifully captures the islanders as he takes us on an intimate journey. For those 100 minutes, you feel transported back in time.
– Huffington Post
a pleasure… Conroy slides in and out of the voices and physical characterizations of the storytellers and their subjects with understated style and panache.
–  Talkin' Broadway
At times in this one man show the narrator is indistinguishable from the locals.
It's a remarkable performance.
– Michael Moffat, The Irish Mail on Sunday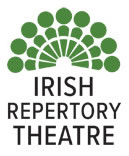 The Aran Islands is a compelling adaptation by Joe O'Byrne of John Millington Synge's classic work. In 1898, upon the advice of W.B. Yeats, Synge went to live among the islanders to "express a life that has never found expression.'' In this grey, sea-battered landscape, full of mist and wild rain,  hearth is home and storytellers regale with tales by the fire;  here Synge found inspiration for many later works including The Playboy of the Western World and Riders to the Sea.  Brendan Conroy, one of Ireland's finest actors, captures the spirit of Synge and of this bleakly primitive, mystical land on the West Coast of Europe. In the great history of Irish storytelling, The Aran Islands is a haunting and transporting experience built around an incredible performance.
Creative Team:
Set design: Margaret Nolan
Costumes: Marie Tierney
Lighting design: Joe O'Byrne
Original music: Kieran Duddy
Stage manager: Michael Palmer
---
Brendan Conroy appears in 'The Chastitute' at The Gaeity Theatre
From 25th April to 27th May 2017
"Hilarious" – Irish Independent
---
'Without Name'
'Without Name', directed by Lorcan Finnegan is currently being shown in The Lighthouse Cinema, Dublin.
'The Art of Love'
Brendan is currently filming 'The Art of Love' for Stefanie Sycholt.