Latest News 2020
'HAIR RAISERS' & 'FOSCADH'
Brendan has starred in two films that are due for release in 2020.
'Hair Raisers' directed by Rachel Kelly 
'Foscadh' 
---
The Green Knight (2020)
A fantasy re-telling of the medieval story of Sir Gawain and the Green Knight.
Director: David Lowery
Writer: David Lowery
Stars: Alicia Vikander, Dev Patel, Barry Keoghan
---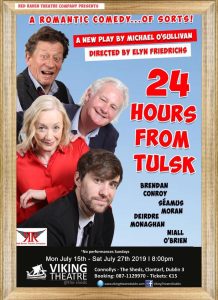 '24 Hours from Tulsk'
A new comedy by Michael O'Sullivan
Starring Deirdre Monaghan (Game of Thrones); Séamus Moran (Fair City); IFTA award-winner Brendan Conroy; and up-and-coming young Swords actor Niall O'Brien. Directed by Elyn Friedrichs and produced by Red Raven Theatre Co.  Venue: The Viking Theatre, Clontarf. 
About '24 Hours from Tulsk
Ruby has given up on love when she meets Feargal in Dublin. She accepts Feargal's invitation to visit him in his home town of Ballaghaderreen, Co. Roscommon. There's more going on in Ballaghaderreen than Ruby could ever have imagined and, without giving away any of the surprises in this very clever comedy, suffice to say that Ruby's life will never be the same again!
---
SHELTER
Brendan will be joining Druid Theatre company to play Bren in  a new play by Cristín Kehoe. It will run during the Galway International Arts Festival from July 15th to July 29th 2018 at the Mick Lally theatre.
---

FLOAT LIKE A BUTTERFLY
Brendan will be seen in Carmel Winters new film Float Like Butterfly which will be shown at The Sundance Festival and released later this year.
---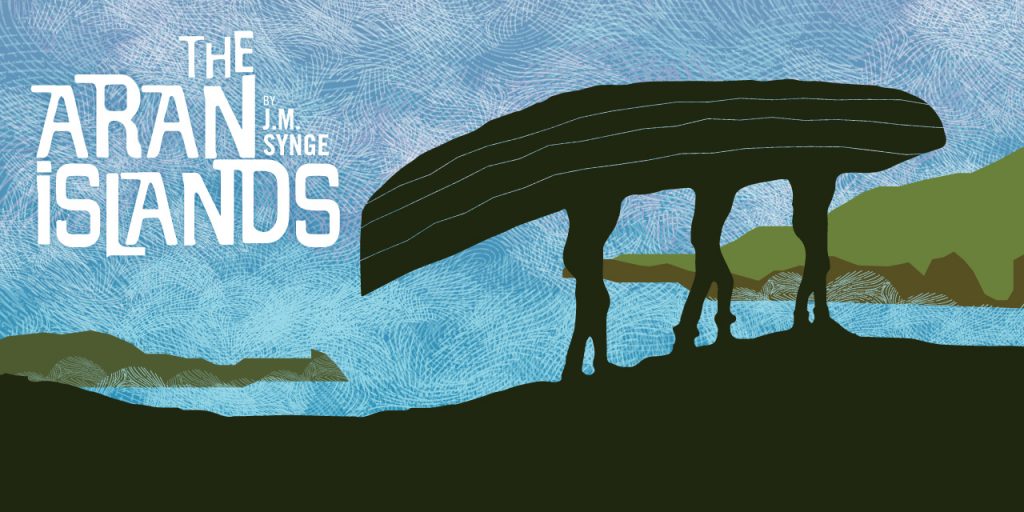 New York Tour 2017
Written by J.M. Synge | Adapted & Directed by Joe O'Byrne | Starring Brendan Conroy
Read more
2017 NEW YORK tour of 'THE ARAN ISLANDS'
a hypnotic performance… Conroy beautifully captures the islanders as he takes us on an intimate journey. For those 100 minutes, you feel transported back in time.
– Huffington Post
a pleasure… Conroy slides in and out of the voices and physical characterizations of the storytellers and their subjects with understated style and panache.
–  Talkin' Broadway
At times in this one man show the narrator is indistinguishable from the locals.
It's a remarkable performance.
– Michael Moffat, The Irish Mail on Sunday